I really need to be better about reading. Most days, the day just gets away from me, and at night I end up watching my favorite show on Hulu instead of reading. Anyone else?
But I want to read more! I'm going to try to dedicate AT LEAST 5 minutes each night to reading before bed. As I'm making my 101 in 1001 bucket list (you'll find out more soon), I got the idea to make a goal of reading at least 25 books in the next 2 years. I can do this!
Here are some books that are on my reading list. Let me know which ones you've read and which you'd recommend!
A Thousand Splendid Suns - Khaled Hosseini
I read The Kite Runner and loved it. I can't wait to read this one.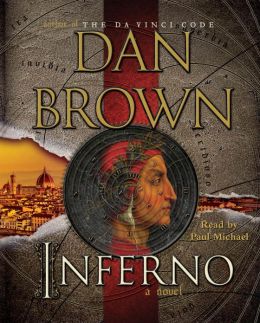 Inferno - Dan Brown
One of my all time favorite books is Angels & Demons by Dan Brown. I'm way behind the times in reading this one!
Divergent - Veronica Roth
I've heard a lot about this series so I'm intrigued. I liked The Hunger Games so perhaps I'll like this one as well?
The Help - Kathryn Stockett
My friend recommended this to me a while ago. I even have the book, just haven't read it yet! I like reading books before seeing the movies, so I haven't seen the movie yet either :-P
What is your favorite genre of books? Mine is mystery. I love a good, suspenseful novel.
What are your favorite books? Please leave a comment and let me know!